Cool Stuff You Must Check Out
We have way too many talented friends!
Playdead Cult
- They make our clothes and where all of our artwork comes from!
Dissapointing Monsters
- A comic of amazing awesome sauce by Owen Mackinder and Daniel Bardford.
Jonathan Craig
- Special FX Make up extrodanaire, Director and Camera Man!
Elektrik Playground
- A Production company that can make your imagination become reality.
Alan Cross
- The coolest music Nerd on the planet!
Guitar Tabs Explorer
- Learn to play your favourite songs on guitar with our tabs, chords and free guitar lesson videos
WETTBOXX Gear
S.I.T. Strings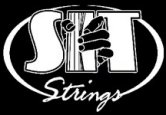 InTune GP Guitar Picks